National Trade Academy
Developing Future Careers
We have a diverse range of courses for both domestic and international students.
Check if you are eligible for Fees Free


Many of our courses are also eligible for the Targeted Training Apprenticeship fund and are free. Check with us which courses are eligible!
Secondary Tertiary Programmes
(Trade Academies)
Check out our Secondary tertiary programmes for High Student from year 11 to 13.
Leave the books for Vocational Study
Courses in Many Different
Land-Based Industries
We provide training and education in many industries, including - Agriculture, Equine, Horticulture, and Animal Care.
English Language
for International Students
We provide NZ and international students with English language courses, as well as optional land-based packages.
Private or Commercial
Pilot Training
We work with the New Zealand Airline Academy to provide pilot training to international students.
What can the National Trade Academy do for you?
---
We have a diverse range of courses available, from Agriculture, Horticulture, Equine, Animal Care, English Language courses, Commercial Pilot Licence, Welding and more. Watch the video below, or browse our range of courses for more details.
Learn about the National Trade Academy
---
We're located just 10 minutes from Christchurch city, with purpose-built facilities designed to educate and inspire. We're close enough to the city to make travel easy while allowing us the 100 hectares of space that we need.
All students are involved in the day-to-day running and development of the Training Centre and its business units which include, the Arion Farm Park, Arion Riding Centre, NTA Commercial Nursery and NTA Farm providing opportunities for excellent hands-on training.
We even have our own cherries from our orchard and bee hives for Apiculture courses and our own honey.
Hear from some of our students
In 2020 I studied the NZ Certificate in Agriculture Farming Systems and NZ Certificate in Pastoral Livestock Production. Level 3 programme .with NTA.
During this time Covid hit NZ and my tutor Florencia was great at keeping our classes going through online video calls and getting feedback to us about our next steps and next subjects.. Throughout the year after Covid, we did heaps of work on farms, tailing, mustering, weighing lambs, a lot of pastoral work (which when going onto farms especially dairy farms is essential to know).

Florencia was amazing at sourcing work experience for me, which turned into meeting some amazing people and really building a family environment, really growing and pushing me, I also met two of my best friends now who are both also farming, sheep and dairy.

End of last year after graduation, I moved north onto a sheep, beef and deer farm, mustering on horseback all summer. Now I am shepherding on a station at the bottom of the South Island with a team of 4 dogs, mean hunting and really good people to help continue my learning and support me,
Before the course, I had worked with horses through racing industry, sport horse yards and studs. So when I needed a change but wasn't bought up in a "farming" environment, Florencia and the NTA setup really helped me to make a shift.

National trade academy teaches people how to practically work on a farm. Whether it is managing stock, fencing, tractor work, how to work a dog and even irrigation. You learn it all with enthusiastic tutors and class mates that all have the same interests.. My time at NTA, yes at times busy and challenging, but super rewarding and I am confident I'll be able to go on a farm and have a head start knowing what to do.
"The ag course I did in 2019 taught me so much not only about farming- but about people, all walks of life can come into the agricultural industry with little knowledge and go far. It helped me gain confidence in areas I wasn't super knowledgeable in. Coming from a farming background previously, it was super valuable to learn more in depth on the how's and why's things are done not only on a farm but within the industry itself. I was able to utilise a lot of what was learnt in the job I got the following months after graduation. This was a dairy shepherd role, with my ag course knowledge it gave me confidence going into this high demanding role.. I enjoyed my tutor "Florencia" and my eagerness to learn from her never dulled. I am thankful I went on the ag level 3 NTA course as it has helped me become the person I am today and I have made friends for life, no matter what part of the country you end up in, one thing that connects you together is the experiences you get to have while on this course. So I thank NTA and Florencia for pushing me to strive to my best and helping me gain knowledge towards my career goals."
David came to the NTA in 2009 to learn to speak English. Since he completed the NTA Certificate in New Zealand Farming Skills David has worked on two dairy farms. On both farms he has enjoyed working with friends from his course at NTA and David has recently been promoted to Herd Manager alongside his NTA friend Pedro, who has also been promoted to 2IC on the same farm in Dunsandel.
Our experience at NTA was very useful because it helped us and introduced us to New Zealand's work system. We learnt about Kiwi culture and new farming technologies. NTA helped us to quickly get used to work and life here in New Zealand. We did it easily because most of the tasks we performed on the farm we had practised at NTA during our course. Muchas gracias.
I enrolled in the NTA Certificate in NZ Farming Skills. The course has helped me to gain both the skills and knowledge I required to understand NZ pastoral based farming systems. At the end of the course, I gained a position on a dairy farm and have put my new skills and knowledge into practice.
I really loved my time at the Academy. I really enjoyed the mix of classroom and practical work and the tutors and other students were fantastic. The course prepared me well for my current job on a Sheffield Hill country property, carrying 150 cattle and 4000 ewes.
After completing a STAR course while still at school, Keri decided to enrol with the NTA on the Level 3 Agriculture course. "I enjoyed the mix of theory and practical work and the laid back environment. Having small classes was great, plus the tutors were really friendly and easy to get along with." After completing the course Keri was employed on a Dairy farm in Dunsandel in Central Canterbury.
Hayley Egan joined the National Trade Academy Telford Certificate in Equine Studies Level 3 Course in 2007 to further her knowledge and skills in the equine industries sector. After 38 weeks, Hayley graduated with the Telford Certificate Level 3 and also the National Certificate in Equine 'Stable Practice' Level 3. "I had a great time on the course and really enjoyed the things we learnt. The tutor was great and the facilities were excellent."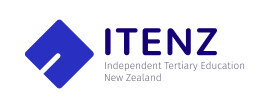 NTA is a member of ITENZ, New Zealand's largest PTE membership association. ITENZ

Representing Christchurch International Education Providers with International Export Education. Christchurch Educated
Get in touch with us. We welcome all inquiries.
If you need more information about our courses, our facilities, or what we can do to help you. Please visit our contact form and send us a message.