Course Fees, Costs, and Basic Info
New Zealand Certificate in Animal Technology (Rural Animal Technology) Level 5
NZ Certificate in Equine Skills (Sporthorse Stable Assistant) Level 3
New Zealand Certificate in Primary Industry Skills (Agriculture) Level 2
New Zealand Certificate in Agriculture with strands in Dairy Farming, and Meat and/or Fibre Level 3
New Zealand Certificate in Primary Industry Skills (Horticulture) Level 2
General English (Full Time Intensive)
General English (Part Time Intensive)
English + Horse Riding or Agriculture
Additional Costs (Non-tuition)
Immigration Fee (If work visa is required)
What is included with our course fees?
---
The following items are free/included with our course fees:
Computer & wireless internet access
Assistance to find work
Help with further study placement
Student kitchen to make light meals
Tea and coffee
Recognition of NTA Courses
---
All NTA Courses are recognised by the New Zealand Qualifications Authority (NZQA)


Work Rights
General Full-time English only: If you study at NTA for 14 weeks or more you are eligible under new immigration rules to work part-time, outside your study hours, up to 20 hours per week.


Vocational Courses
Immigration rules do not allow students to work during their study, however, if you want to work in the industry you are training for after you have graduated, NTA Recruitment will assist you to find employment.
We cannot guarantee you a job. (Extra costs apply to see Immigration fees above).
Note: Some students will require a medical and or X-Ray to apply for a work visa.
NTA use an Immigration Adviser to assist students to apply for a work visa. (Costs are shown above).
NTA cannot guarantee you a visa as visa approval is subject to immigration policy criteria after assessment of your application.
All fees are in NZ$ and include government taxes. For groups, our price is negotiable depending on numbers and the programme delivered.
Education (Pastoral Care of Tertiary and International Learners) Code of Practice 2021
---
NTA has agreed to observe and be bound as a signatory to the Education (Pastoral Care of Tertiary and International Learners) Code of Practice 2021. Copies of the Code are available from the NZQA website at www.nzqa.govt.nz or Download here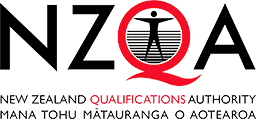 Age of Students Accepted
---
18+ for Vocational Courses
12+ for all English courses